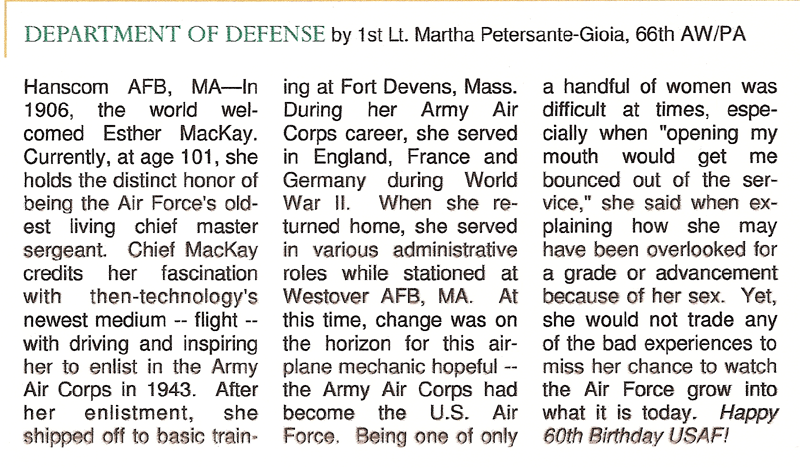 "10 Years of Honoring Women's Service to America: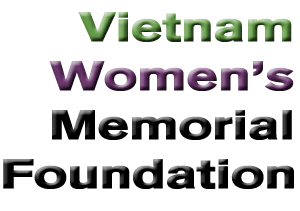 The Vietnam Women's Memorial Foundation (formerly the Vietnam Women's Memorial Project)
is continuing its effort to educate the country about the vital services provided by over 265,000 women, military
and civilian, during the Vietnam war and to provide a network of healing and hope. Your donation, large or small,
will help ensure that an important chapter in America's history continues to be told.
Mail your tax-deductible donation to:
Vietnam Women's Memorial Foundation, Inc.
1735 Connecticut Ave. NW, 3rd Floor
Washington, DC 20009
Toll Free 1.866.822.VWMF (8963)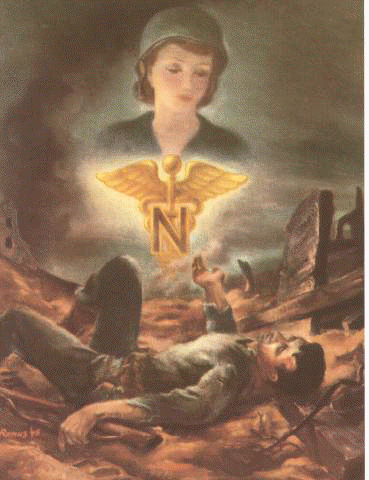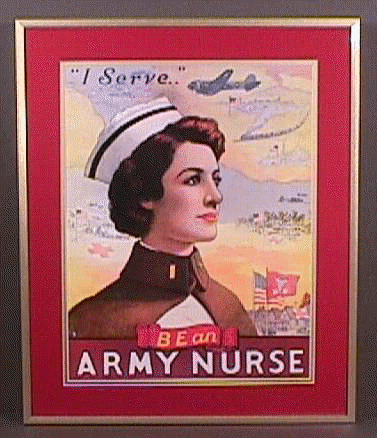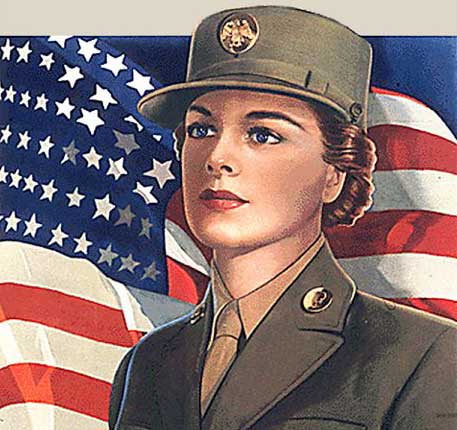 Women veterans are one of the fastest growing segments of the veteran
population. There are approximately 1.7 million women veterans. They
comprise 6.5 percent of the total veteran population and 6 percent of
all veterans who use VA health care services. VA estimates that by 2010
women veterans will comprise 10 percent of veterans using VA health care services.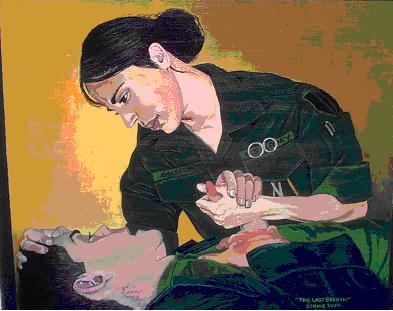 The Last Breath
WHERE AM I?…I am afraid
Your in the hospital…it's okay…I will stay right here for you
I don't hurt anymore but it is hard to breathe
I have given you something to take care of the pain
Promise me you will stay until I go
Don't worry…I am here just for you…you're my date tonight
Your hair looks like my moms when she pulls her back
I bet she is very proud of you
You smell just like the lemon trees back home
I am Kathleen, my friends call me Kath
My name is Tom but the guys call me Sunshine cause I am from Florida
Kath, you're so beautiful
Thanks, you ain't so bad yourself, you got a girl back home
No one special, just friends, I am only 19
Kath…does it hurt to die? I am seeing a bright light…Kath I don't want to go
Tommy, it's wonderful where you are going
Tommy go in peace my friend
I am sure am glad I got to know you
That's it let it all out, I am here for you, helping you cross over
Close your eyes follow the light
I love you Tommy, you are my Sunshine
Kerry "Doc" Pardue
June 16, 2004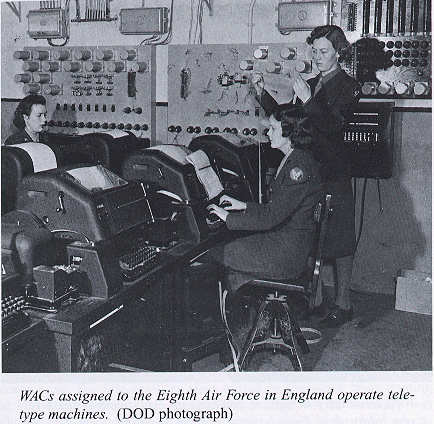 In The


SHARON LANE,
The All-American Girl
She came to Vietnam not to fight or warrior to be
but to serve a higher purpose across the sea.
She knew the hurt, the pain, the dying
Sharon came to heal them and to stop the crying.
With purpose in her steps, she made her rounds
To give hope to soldier and to turn his frown upside down.
Whether it be the boy from back home or the Viet Cong
She did her job with care--she knew this is where she belonged.
She was cut down in the middle of the night
A piece of flying metal took her life.
She died alone
So far from home.
Her life was taken from us
Sharon's presence we still miss.
Let us never forget that freedom has a cost
Sharon became our hero-our hearts are empty by her loss.
Sharon was the All-American girl
She was perfection in an imperfect world.
©Copyright 2001 by Kerry "Doc" Pardue
The Sharon Ann Lane Foundation
www.sharonannlanefoundation.org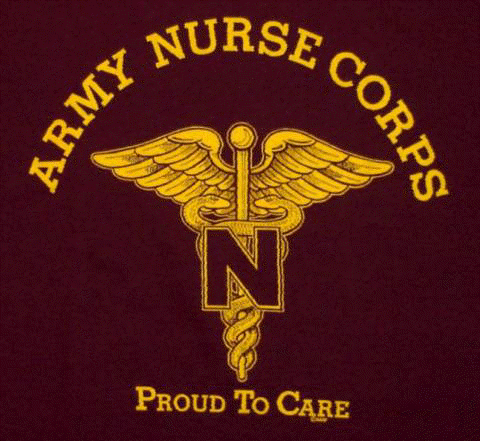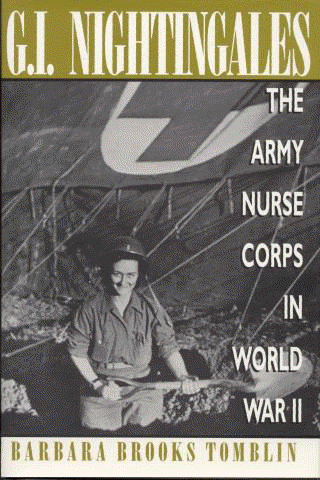 WW1 NURSES
From the Wisconsin Veterans Museum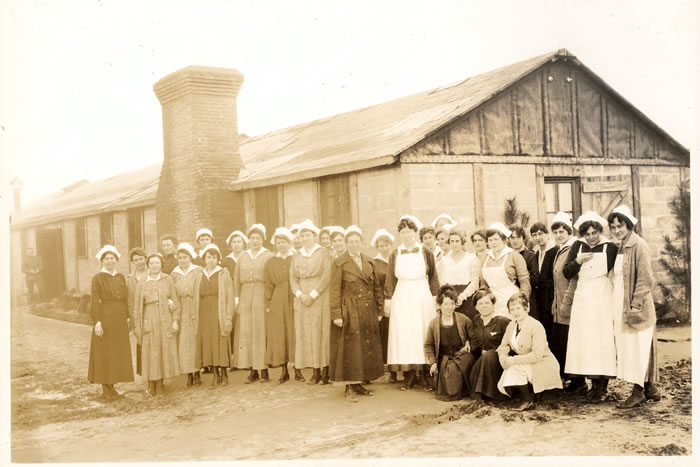 A group photograph of Nurses at Base 22 Hospital taken in France in 1917
Base Hospital 22 was formed from Milwaukee County Hospital personal.
During World War I, the entire nation was mobilized for service. As in the Civil War and other previous conflicts,
women answered the call by volunteering as nurses.
Helen Bulovsky was born in Madison in 1895, of immigrant parents. She trained at Madison General Hospital, and after her graduation in October
of 1917 practiced as a registered nurse. Bulovsky had a heart defect, which it seems she was aware of, at the point
of her enlistment in April 1918. She was assigned to Base Hospital 22.
The doctors became officers, but nurses were not given military ranks at this time.
The staff was then supplemented with soldiers from regular Army sanitation units.
Aimee O'Keefe was born on a small farm in St. Croix County in 1889. She trained as a nurse in St. Paul, Minnesota. After being certified she
practiced in Los Angeles, California; Lewiston, Montana; and Seattle, Washington. O'Keefe was called to active duty in April, 1917. She was assigned
to Base Hospital 50, organized through the University of Washington Hospital.
As of the declaration of war on April 16, 1917 the Army Nursing Corps consisted of a mere 235 regulars and 165 reserve members.
By the end of the war, the ranks of the Nursing Corps would swell to 21,480. The U.S. Army made the decision to employ sanitary personnel
at a rate of 7.65%, lower than the recommended 10% of total troop strength. By these calculations, this number of nurses was adequate for an
army of 1,000,000 men. The U.S. drafted 4,000,000 men, creating a serious shortage of medical personnel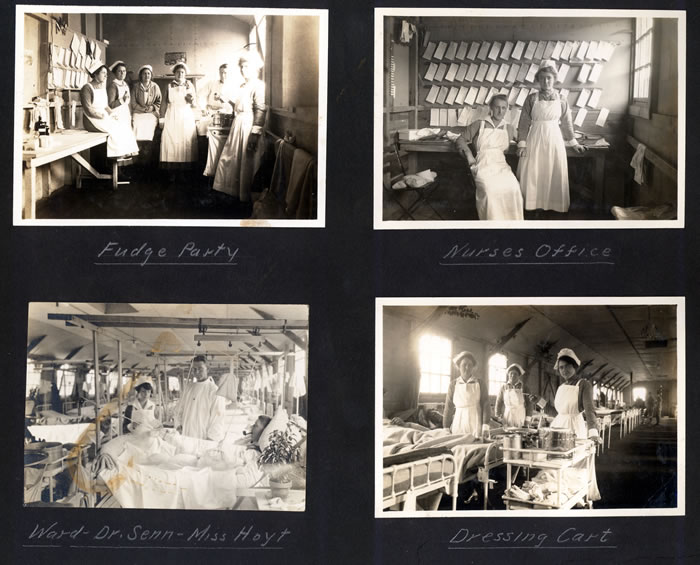 A page from the Base Hospital 22 scrapbook showing the nurses' daily lives. At the upper left, nurses indulge in some sweets.
At upper right, two nurses pose in the nurses office, where the scheduling and administration was done. At lower left, Nurse
Hoyt assists Dr. Senn in one of the wards. At lower right, nurses make the daily rounds, changing patients' dressings.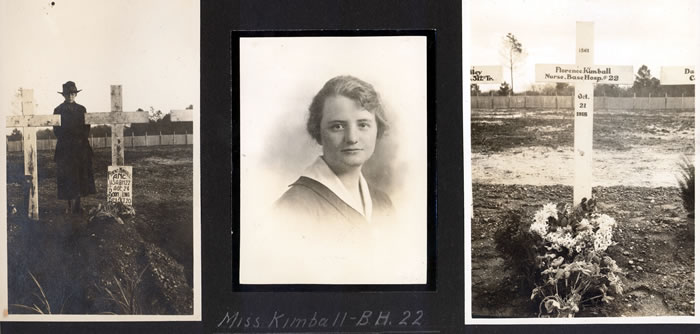 Some nurses died during service, usually of illnesses such as influenza. Nurse Florence Kimball died on
October 21st, 1918 and was buried in the military cemetery at Base Hospital 22. She was 24 years old.
The nurses enjoy Thanksgiving dinner at Base Hospital 22.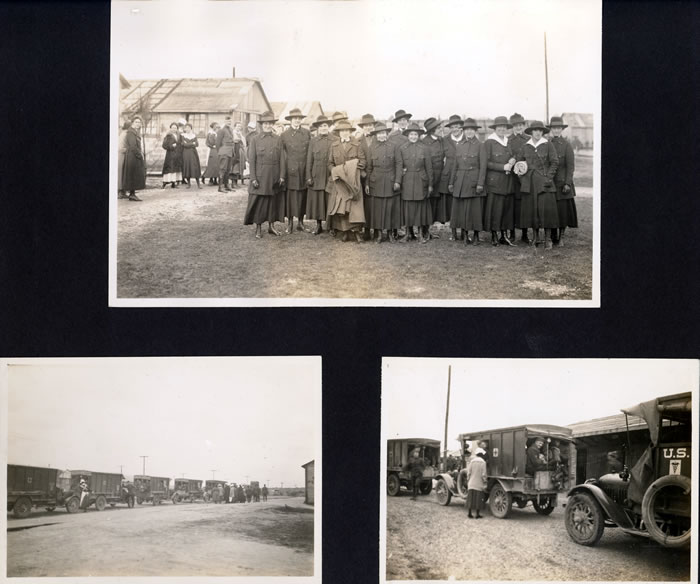 "Today a bunch got newspapers and they think the war will end in a couple of weeks. It certainly won't end any too soon to suit me."
– Helen Bulovsky in a letter to her parents, November 9th, 1918. The war ended on November 11th, 1918, a mere two days later.
A page from the Base Hospital 22 scrapbook, showing the nurses assembled and the trucks moving out when the unit departed for the U.S.