Tribute by Jeff "Doc" Dentice
Medic - CuChi,Vietnam - 67/68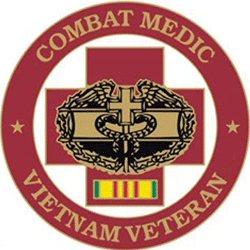 "Special" Military Nurses Story
Featured by Doc
From the VFW Military Woman Edition
]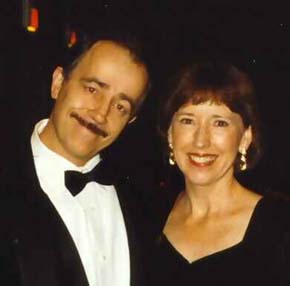 Doc Dentice & Diane Carlson Evans (Founder of the Vietnam Womens Memorial)
Best Friends Forever............................
Doc & Diane worked together on many events leading to the
dedication of the Vietnam Womens Memorial in Wisconsin & Wash .D.C.
He supported Diane with the 1st edition of the Vietnam Womens Memorial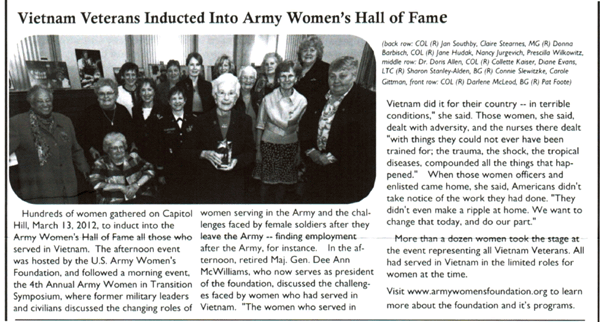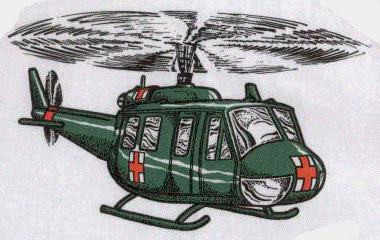 Looking For Women Vietnam Vets
Doc, I encountered your wonderful website in research to build a list of Women
who would be interested in a 2011 Veterans Day Cruise.
I am a retired Army Nurse Corps Officer living in Denver Colorado.
I was on active duty from '69-'91 and
spent a tour at the 95th Evac in Danang from '71-'72.
I am putting together a cruise for Women Vietnam Vets that will leave
Ft Lauderdale on Nov 5th, 2011 on Holland America.
Donna Sylvester
303-618-3455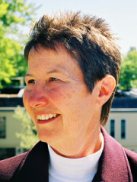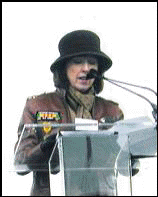 Diane Carlson Evans at the opening ceremony for the parade commemorating the
25th Anniversary of the Vietnam Veterans Memorial November 10th, 2007
We've had an extraordinary journey together since Vietnam.
265,000 women served around the world during the Vietnam Era. Some of us went to Vietnam.
All of us went when we were needed and where we were needed.
After Vietnam, we entered a minefield of challenges and were tested again. The wounds of Vietnam,
national and privatebecame another battle for us to face -
men and women, out of uniform, linked forever.